Our Data Center
We have invested heavily in our network operations center providing top notch fiber connections & redundancy. When utilizing our co-location services, your equipment will have battery and generator power failure protection 24 hours a day, 7 days a week. Our staff is available 24/7/365 to make sure that your server is up and running. We have redundant HVAC units that keep our data center nice and cool.
Network Power Backup & Generators
We have redundant Liebert UPS battery backup units for all of our servers. Our on-site generators take seconds to kick on and provide several times the necessary power to run our facility.
Key Features
24x7x365 Live Telephone and Email Support
Redundant Fiber Optic Connections
High-speed Cisco-Powered Network
Power backed by UPS Systems and Gas Generator
Redundant Cooling and Ventilation
Service Level Agreement & Uptime Guarantee
10/100/Fiber Dedicated Internet Port Connections
1200 GB Monthly Data Transfer included & more available
Full Physical Access to the Server 24x7x365
10% Discount for One Year Payment
Network Management
We provide full network management and support for all of our clients. We have the experience and knowledge necessary to help stop hacking attempts and to ensure that you have the best possible connection available on the Internet today. Our network is continuously monitored both internally and from external sources so that we know of issues and can begin working on them before they effect your service.
Our network infrastructure has been constructed to position us as the premier solution provider for reliable, high-speed Internet connectivity with extremely high availability. Fast, continuous, un-congested packet flow is the primary focus of our hosting business unit.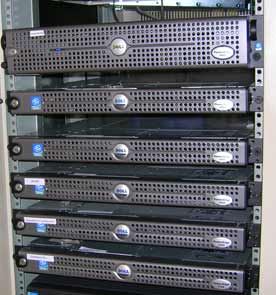 Gahanna Web Host, Gahanna Server Host, Gahanna Hosting Data Center, Gahanna Hosting
Reynoldsburg Web Host, Reynoldsburg Server Host, Reynoldsburg Hosting Data Center, Reynoldsburg Hosting
New Albany Web Hosting, New Albany Dedicated Host, New Albany Hosting Data Center, New Albany Hosting
Westerville Web Hosting, Westerville Dedicated Host, Westerville Hosting Data Center, Westerville Hosting
Columbus Web Hosting - Columbus Dedicated Hosting - Central Ohio Hosting for your Servers